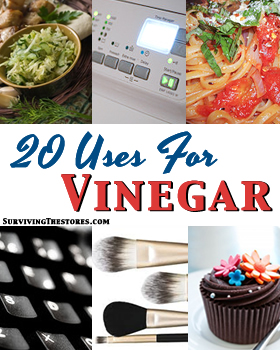 It seems like I am always hearing about a new use for vinegar, so I decided to put together a list of several of the different ways that it can be used! Here are 20 different ways you can use plain white vinegar- many of them will help you save money by not having to buy commercial products! Stay tuned for a separate list of uses for apple cider vinegar coming soon!!!
#1. Cleaning Your Computer (& Just About Anything Else)
Make sure all electronics are unplugged before cleaning! Mix a combination of equal parts white vinegar and water. Dampen cloth with mixture and wring out completely before beginning. Wipe down PCs and accessories. Use cotton tip applicators to clean the thigh spaces such as the keyboard.
You can also use vinegar to make your own homemade cleaners!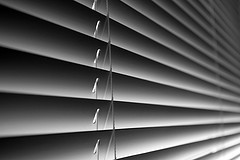 #2. Cleaning Your Blinds
Looking for an easy way to clean those blinds? Use a mixture of equal parts hot water and white vinegar. Buy a pair of cotton gardening gloves and simply dip your finger into the solution and run it over both sides of the slats. Easy!
#3 Fabric Softener
Tired of spending money on expensive fabric softeners at the store? Check out how you can use vinegar as fabric softener instead! Not only is it a great fabric softener, but it also gets the smell out when you leave a load in the washer for too long (not that I have ever done that!) 😉
#4. Polishing Metals
Shine silver items (including silverware and jewelry) by soaking them in 1/2 C vinegar and 2 Tbs baking powder for 2 hours.
Polish brass and copper by making a paste with equal parts vinegar and salt. Use a clean cloth and rub with paste until tarnish disappears, then rinse with cool water and polish with dry cloth.
Clean chrome and stainless steel with undiluted vinegar in a spray bottle. Buff with a clean cloth.

#5 Remove Glue From Stickers, Price Tags, and Tape
Use undiluted white vinegar to loosen the edges of price tags, stickers, or decals that you would like to remove from furniture, painted walls or glossy surfaces. Use a credit card to scrape it off, then rub the remaining glue off with more vinegar.
#6. Cleaning Carpets
To freshen up a dingy carpet, use a carpet brush and wash it with a solution of 1 C white vinegar in 1 gallon of water. To spot clean a carpet, rub with a mixture of 2 Tsp salt and 1/2 C vinegar. Vacuum area after drying.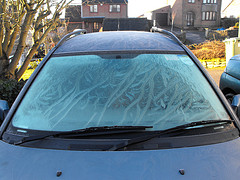 #7. Prevent Frost From Forming on Your Windshield

This is one of my favorites! Keep a spray bottle of 3 parts vinegar to 1 part water and spray your car windows and windshield when you park outside in the winter. This should stop frost from forming for weeks!
#8. Cleaning a Microwave
Afraid to look inside your microwave? Here is an easy way to make the inside sparkle! Fill a glass bowl with 1/4 C vinegar and 1 C water. Microwave the bowl on high for 5 minutes. Once the bowl cools down, dip a cloth into the bowl and use the liquid to easily wipe down the inside.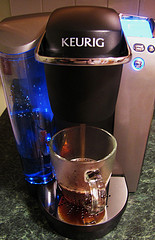 #9. Cleaning a Coffee Maker
If your coffee starts tasting a little off…it's probably time to clean it! It doesn't make a difference if you have the type of machine that uses filters, or the type that uses coffee pods- all you have to do is run a full cycle using vinegar rather than water. After the cycle is complete, run 1-2 cycles using water and your coffee will be back to normal!
#10. Make Perfect Eggs
I don't know how many hard boiled eggs I have ruined because they cracked while boiling, or the shells did not come off easily! Try adding 2 Tsp vinegar to every quart of water you are using to solve both of these issues! Also, when poaching eggs, adding the same amount of vinegar will stop the whites from spreading!
#11. Killing Weeds
Put plain full-strength vinegar in a spray bottle and spray it on unwanted weeds. Repeat until weeds are gone!
#12. Getting Rid of Berry Stains
Ever wonder how to get rid of those pesky stains left on your hands after handling berries? Simply rinse with vinegar and they should come off easily!
#13. Pasta with Fresh Herbs and Tomato
Moving on to some vinegar recipes- this one is a great light pasta recipe for the summer time!

Pasta with Fresh Herbs and Tomato
Author:
Rachel @ Surviving The Stores
Ingredients
8 oz uncooked pasta (fettuccini recommended)
½ C olive oil
⅓ C white vinegar
2 C halved cherry tomatoes
⅓ C chopped fresh parsley
¼ C chopped fresh basil
dash pepper
dash salt
½ C grated parmesan cheese
Instructions
Cook pasta according to package directions and drain
Combine olive oil and vinegar and whisk briskly
Combine pasta and oil mixture in a large skillet and cook on low heat
Toss to coat pasta
Add next 5 ingredients and heat gently
Serve pasta topped with parmesan cheese
#14. Chocolate Cupcakes
Vinegar is a surprising ingredient in this yummy chocolate cupcake recipe!

Chocolate Cupcakes
Author:
Rachel @ Surviving The Stores
Ingredients
1½ C flour
1 C sugar
3 tsp unsweetened cocoa powder
½ tsp salt
1 tsp baking soda
3 Tbs butter or margarine
1 Tbs vanilla
1 Tbs white vinegar
1 C cold water
Instructions
Preheat oven to 350 degrees
Fill cupcake tins with 8 liners
Sift dry ingredients
Add remaining ingredients to bowl and mix
Pour batter evenly into 8 tins
Bake approx 35 minutes or until cupcakes spring back when touched
Cool on wire rack
Frost with desired frosting
#15. Buffalo Wing Sauce
Yum, yum! Vinegar is one of the main ingredients in this wing sauce!

Buffalo Wing Sauce
Author:
Rachel @ Surviving The Stores
Ingredients
2 C dry cayenne peppers
½ C water
⅓ C chopped onion
1 clove chopped garlic
⅓ C chopped tomato
1 C white vinegar
1 stick butter
1 bottle hot sauce
Juice of ½ lemon
1 tsp honey
¼ C ketchup
Instructions
Roast peppers in a pan on medium high heat, stirring frequently
Add water until peppers are covered, bring to boil for 10 minutes
Drain peppers and place in blender
Add ½ C water, ½ C vinegar and salt
Blend on high speed
Melt butter over medium heat
Add onion, garlic, tomato and hot sauce
Cook 5 minutes, stirring occasionally
Add mixture to peppers in blender and blend on high for approximately 2 minutes
Add lemon juice, honey and ketchup to blender and blend just enough to combine evenly
Pour mixture back into pan and simmer for 20 minutes
#16. Cucumber Salad
This recipe is super easy- and perfect for cucumbers from the garden! My step-dad adds A LOT of pepper to the recipe too so if you like things a little on the spicier side you might want to try that!

Cucumber Salad
Author:
Rachel @ Surviving The Stores
Ingredients
4 cucumbers sliced thin
1 small white onion sliced thin
1 C white vinegar
¾ C white sugar
½ C water
Instructions
Add cucumber and onion to large bowl
Bring water, vinegar and sugar to a boil in saucepan
Once at a boil, add liquid to cucumbers and onions
Cover and refrigerate until cold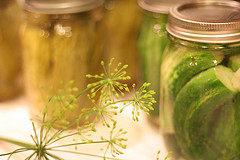 #17. Dill Pickles
You can't make a list of recipes that use vinegar without including pickles…

Dill Pickes
Author:
Rachel @ Surviving The Stores
Ingredients
8 lbs pickling cucumbers
4 C white vinegar
12 C water
⅔ C pickling salt
16 cloves garlic (peeled and halved)
8 sprigs fresh dill
8 heads fresh dill
Instructions
Wash cucumbers and soak in ice bath for 2-8 hours
Sterilize 8 quart sized canning jars and lids in boiling water for 10 minutes
Combine vinegar, water and pickling salt in large pot
Bring to a rapid boil over medium high heat
Place 2 halves of garlic cloves and 1 head of dill in each jar, then fill with cucumbers
Add 2 more garlic halves and 1 sprig of dill on top of cucumbers
Fill each jar with the vinegar mixture and seal in a hot water bath according to your canning directions that came with your canning pot
Store pickles for at least 8 weeks before opening
#18. German Coleslaw
If you favor the tangy over creamy- this coleslaw is for you!
German Coleslaw
Author:
Rachel @ Surviving The Stores
Ingredients
1½ lbs green cabbage finely shredded
1 medium onion, finely chopped
1 medium green pepper, finely chopped
½ C sugar
½ C white vinegar
½ C salad oil
1 tsp salt
½ tsp ground black pepper
½ tsp celery seed
Instructions
Combine cabbage, onion and green pepper in a bowl
Combine sugar, vinegar and oil in a saucepan and bring to a boil
Pour vinegar mixture over vegetables and add seasonings, stir to combine
Cover and refrigerate for at least 12 hours
#19. Creamy Italian Dressing
This dressing is by no means fat free...but it's definitely delicious!
Creamy Italian Dressing
Author:
Rachel @ Surviving The Stores
Ingredients
½ C mayo
½ C sour cream
2 Tbs milk
1 Tbs white vinegar
1 clove garlic, minced
½ tsp dried oregano
½ tsp dried basil
½ tsp honey
¼ tsp salt
⅛ tsp pepper
Instructions
Combine all ingredients in a bowl and whisk
Cover and refrigerate at least 2 hours before serving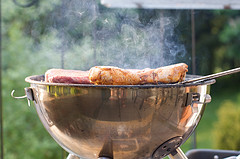 #20.  Carolina Barbecue Sauce
Carolina barbecue sauce is traditionally vinegar based and distinctly less sweet than ketchup based sauces!
Carolina BBQ Sauce
Author:
Rachel @ Surviving The Stores
Ingredients
1 C distilled vinegar
¼ C ketchup
¼ C apple juice
1 tsp hot sauce
3 Tbs light brown sugar
½ tsp salt
1 tsp crushed red pepper
1 tsp black pepper
Instructions
Whisk together all ingredients and allow them to sit for a minimum of 3 hours
Sauce can be basted over meat while cooking, served on the side as a dipping sauce, or both
BONUS: Makeup Brush Cleaner
Use a mixture of vinegar and water to clean your makeup brushes!
Now that you know all the uses for vinegar, you may want to stock up! Check our coupons database for any available vinegar coupons!Related posts:
More 20 Ways To Use posts:
20 Ways To Use Lavender Oil
20 Ways To Use Baking Soda
20 Ways To Use Epsom Salt
20 Ways To Use Mustard
20 Ways To Use Tea Tree Oil
20 Ways To Use Olive Oil
For all of the latest hot deals, printable grocery coupons, store deals, restaurant & retail coupons, freebies, samples, and a lot more be sure to sign up for the Surviving The Stores Email Newsletter, Like STS on Facebook, and follow us on Twitter! Be sure to also follow our recipes and other DIY finds on the STS Pinterest Page!