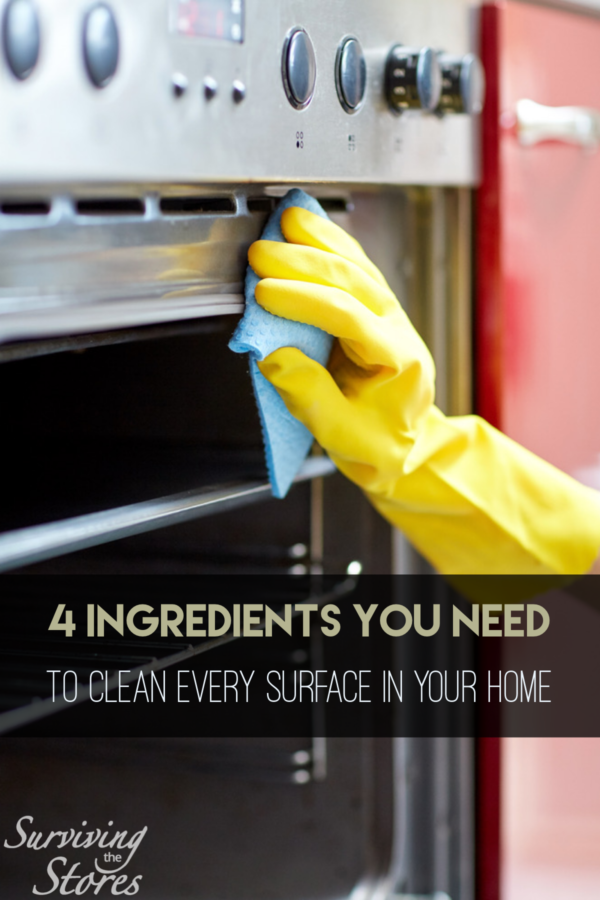 When I first started couponing, I was so excited about getting things for free that I bought just about anything that ended up being free after coupons. I remember one trip where I got tons of Windex, Lysol and other cleaners completely free and I was absolutely thrilled! Before couponing I tried to stay away from the non-natural cleaners, but when it was free…. I found it much harder to resist. So, I started using these non-natural cleaners and would get major sinus infections each time. It took me a couple of times to see the connection, but I ended up throwing all of those almost-full free cleaners away. But then there was this dilemma… how could I go back to paying the price I was before for all of the natural brands? As much as I love Seventh Generation and Mrs. Meyers products, my goodness they are expensive!! I did some research online and talked to a few friends and found out that it is SUPER easy and SUPER cheap to just make your own non-toxic cleaners and all you need to have on hand are a few products that you likely will have in your pantry anyway!
To get a natural cleaning supply going you will need:
White Distilled Vinegar (store-brand works great too)
Baking Soda
Various Essential Oils
Water
Yep, that's it! There are other things you can add in later if you want to, but I haven't found it necessary to have anything besides the ingredients above.
Counters and Floors:
Mix 1/2 cup of vinegar per 1/2 gallon of water. Add several drops of your favorite essential oil. Mix it right in an empty spray bottle for counters, or in a bucket (or the sink) for cleaning your floors. You can also add some Rubbing Alcohol or Hydrogen Peroxide into the mixture if you want to. And if you have a Swiffer Wet Jet, here's how I refill mine for pennies!
Tubs & Showers:
Scrub with Baking Soda and Water. That's all! There's really no measurement for this, just however much you think you need to scrub the soap scum off. It might take a little more elbow grease, but it's worth it to not be sitting in a tub of chemical residue when bathtime comes around.
Sink & Counter Scrub:
Mix baking soda with some drops of your favorite essential oil. Use the baking soda mixed with a little bit of water as a scrub.
For those of you who make your own cleaners, what do you use? What's your favorite essential oil to use in your cleaners? Any tips or tricks that you would recommend?
**Note: DO NOT mix vinegar with bleach products for any reason. It will create a toxic chlorine gas.
Follow my Essential Oils Pinterest board below!
Follow Rachel @ SurvivingTheStores.com's board How To Use Essential Oils! on Pinterest.