I have been experimenting with deet-free mosquito repellents for years! Before now I had to make my own completely from scratch because I won't use any essential oils other than Young Living Essential Oils on my skin. There's just too much corruption in the essential oil industry and after a ton of research,
Young Living is one of the only companies I trust
.
To make my own completely homemade mosquito repellent I would use a little bit of vegetable glycerine, witch hazel or vodka, and then Citronella, Lavender, Eucalyptus, and Tea Tree (melaleuca alternifolia). I'd put it all in a spray bottle and spray it on myself, my kids, and our dog without worry!
But honestly, I'm not a huge DIYer (at all!) and I'd MUCH rather use something that's already made!
I have FALLEN IN LOVE with Young Living products and their Insect Repellent is hands-down THE BEST deet-free insect repellent I've ever used!
But, because it's in a squirt bottle, you have to get it on your hands and rub it onto your skin. Which is not an issue… unless you don't have a place to wash them after applying and don't want oil on your hands.
I saw these spray bottles on Amazon and immediately ordered a couple to see if they would work with the insect repellent. OH MY GOODNESS I'm in love! It works SO well (better than I had hoped for) and sprays an even spray all over.
I just filled the 5 oz bottle up halfway with the insect repellent and then filled the other half with Vodka! I always have cheap vodka on hand for making homemade perfumes, room/clothing sprays, and homemade vanilla extract!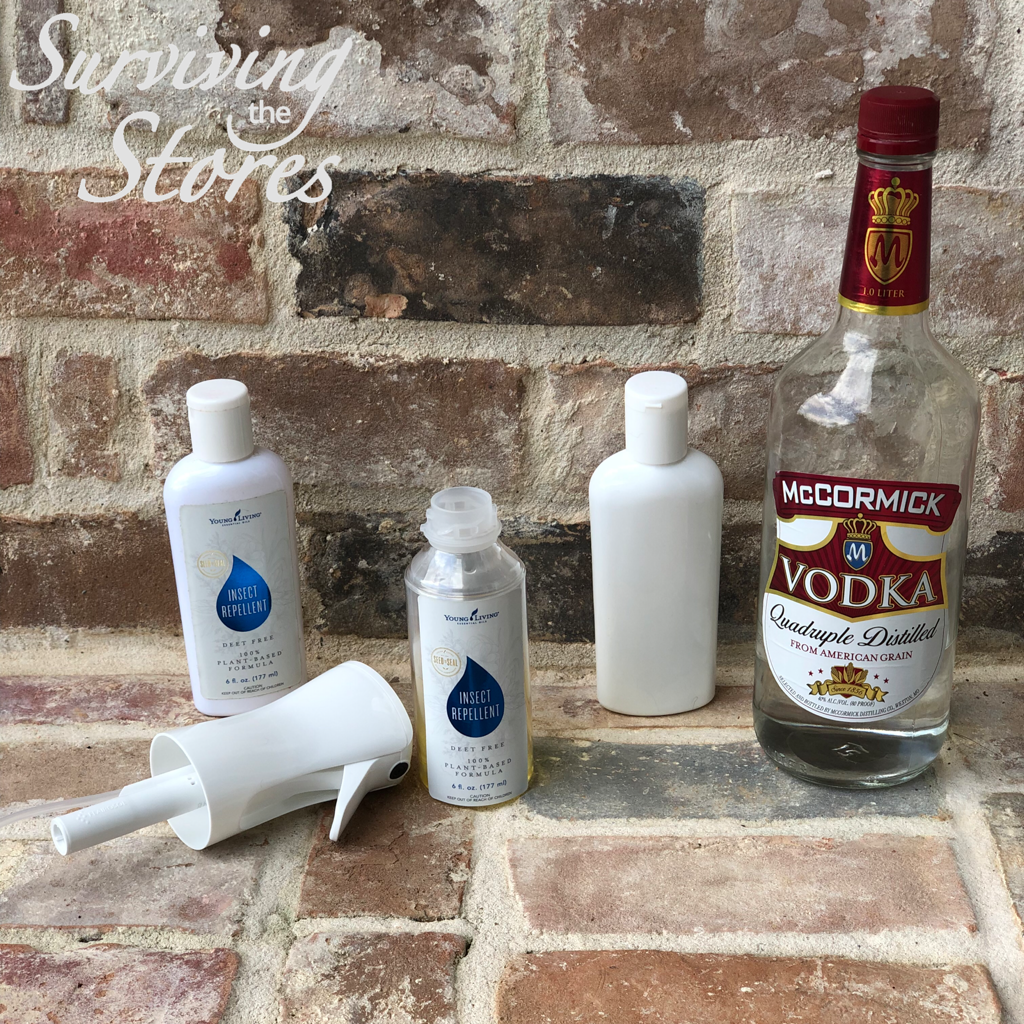 The label from the Young Living insect repellent bottle peels right off too and attaches to the spray bottle!
The mist is very fine and even my super-picky kid that dislikes certain textures said that it felt amazing going on! #win
The insect repellent is only $38.95 wholesale, and even with very regular use I don't use up the whole bottle in one season (and that's here in Texas where the mosquitos are NUTS). Now with the spray bottle I'm only using half of the bottle so it'll last even longer!
You can get a wholesale Young Living membership (like a Costco or Sams Club membership, but even better!) right here!
You don't have to sell anything ever, but a wholesale membership means that you don't have to pay retail prices! Woohoo!!
You can get just a membership with a basic starter kit for $45 which gives you the discounts (just like you pay a fee to join Costco or Sams Club to get discounts) plus a bottle of Stress Away and a few other goodies…
OR, what most people do, is get a Premium Starter Kit so that they get an essential oils diffuser and 12 different ESSENTIAL essential oils for a HUGE discount! The kit retails for over $400 but you can get it when you get a wholesale membership for only $165 (and the wholesale membership is included in the price!)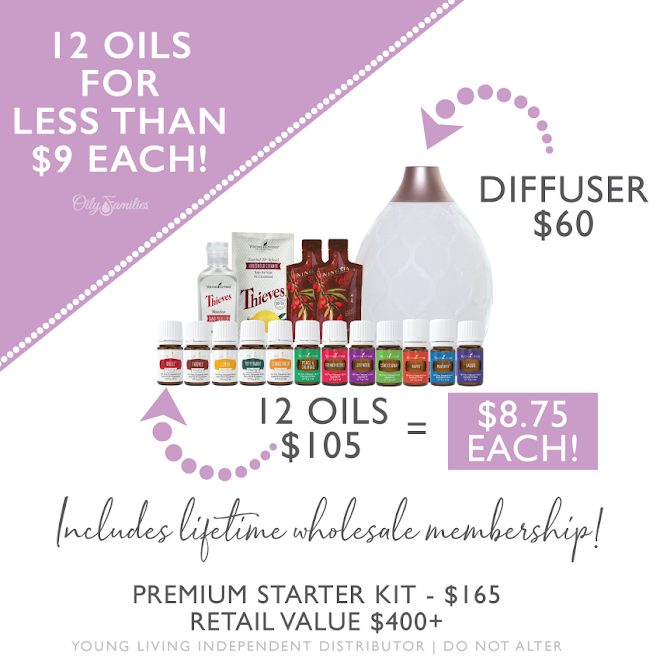 It's totally up to you, and you get the discounts either way, but most people end up getting the premium starter kit anyway because it's such an incredible deal, so you might as well start off with it!
Once you have a membership, you can buy the insect repellent at the wholesale discount!
Also, if you've had a Young Living membership before through this blog, but haven't ordered within the past year, no worries! Just text "Reactivate" to 281-410-1488 and I'll step you through how to reactivate again so that you can grab the insect repellent!

Disclaimer: The information on this site is not intended or implied to be a substitute for professional medical advice, diagnosis or treatment. Please confirm any information obtained from or through this web site with other sources, and review all information regarding any medical condition or treatment with your physician. Never disregard professional medical advice or delay seeking medical treatment because of something you have read on this website. This information is not intended to diagnose, treat, or cure any disease.