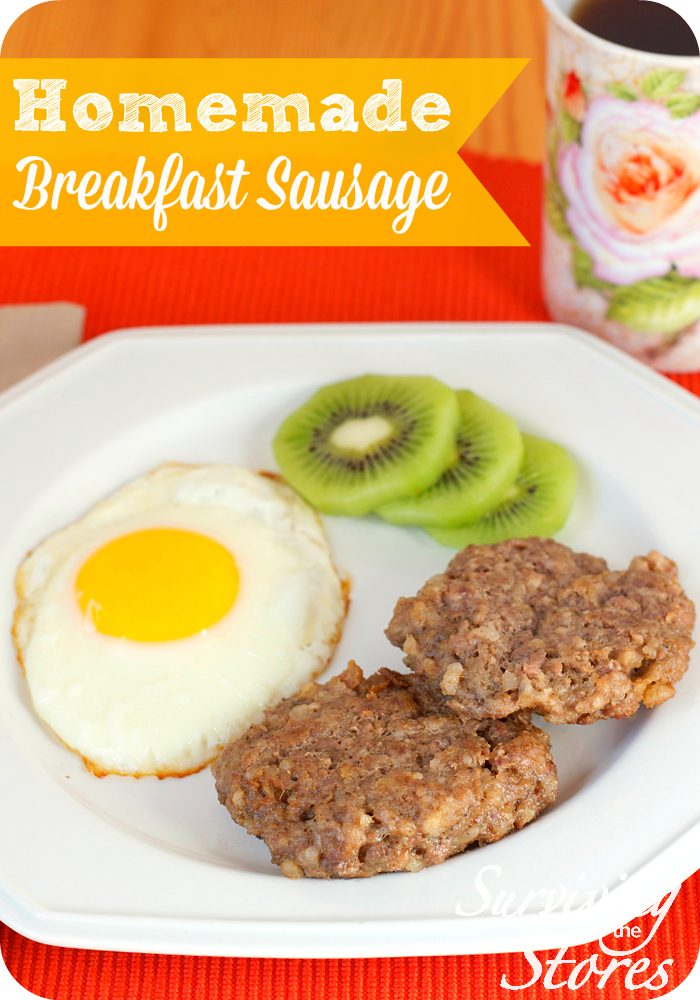 Once you see how easy it is to make your own breakfast sausage, you won't go back to buying it!
In our house everyone's day starts better when we have some protein for breakfast. I like knowing what I am putting into our bodies, so I prefer to make sausage from scratch instead of buying it at the store. Cooking from scratch can be a real money saver too!
In fact, I first learned how to make breakfast sausage because we were blessed with a mother's budgeting dream – free meat! We live out in the country, and in our area the wild hog population is dangerously high (hogs are very destructive!) One day a friend brought us some hog meat, and my sausage making career was begun.
With some ground pork and a few spices, in no time you will have sausage too!
I make my breakfast sausage into patties if I want to fry it up in a pan and serve it with eggs or fruit. Sometimes I just brown the sausage crumbles to add to an egg casserole or omelet. You could even put it on pizza! If you like your breakfast sausage a bit sweet just add the optional sweetener.
THM-FRIENDLY: For those who are doing the Trim Healthy Mama plan, this recipe works very well with THM. Breakfast sausage would be classified as an "S."
Gluten-Free Breakfast Sausage Patties Recipe - Paleo, Low Carb, & THM!
Gluten-Free Breakfast Sausage Patties are Paleo, Low Carb, & THM friendly! This simple recipe is better than store bought and will save you money!
Author:
Patti @ Blossoms and Posies
Ingredients
2 pounds ground pork (uncooked)
2 teaspoons sage
¼ teaspoon marjoram
1 pinch ground cloves
2 teaspoons salt
1 teaspoon black pepper
(optional: 1 tablespoon brown sugar or sweetener)
Instructions
Combine sage, marjoram, cloves, salt and pepper in a small bowl.
In a large bowl, mix together the pork and spices (using your hands is easiest.)
Shape the pork into patties (about ¼ cup meat makes a nice sized patty.)
Cook in a pan over medium heat, flipping so both sides are cooked well, until internal heat is 165°F.
Be sure to follow us on Pinterest for more great recipe ideas!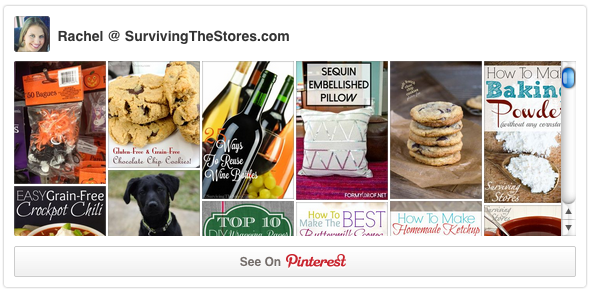 Patti Brown is a wife and mom who loves to play in the kitchen. Her three children and husband are usually happy to try her inventions, and even join the fun. Their kitchen is the busiest room in the house!Patti and her daughter write about cooking, handcrafts and their latest home arts projects at their blog Blossoms And Posies.

Read more about Patti here! >>