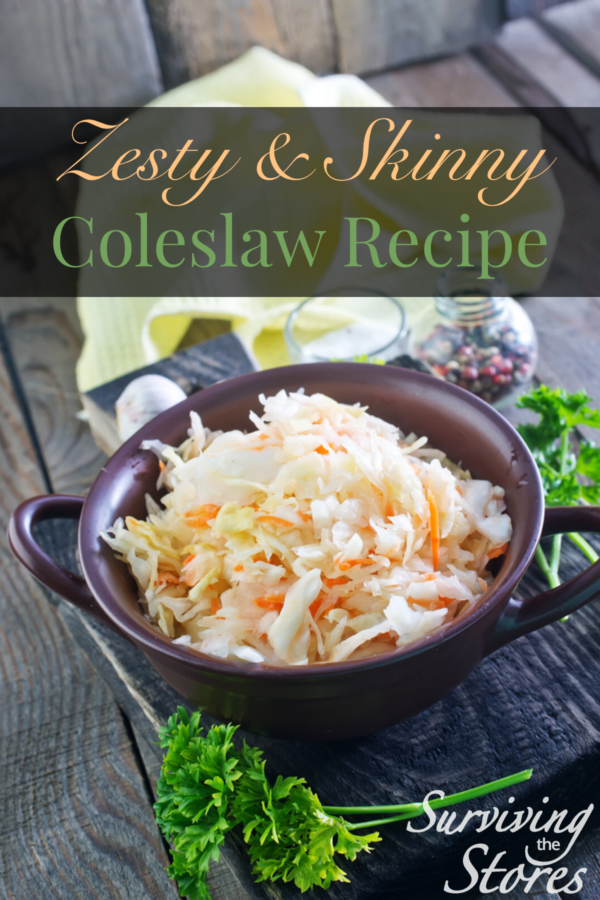 Skinny coleslaw is a savory coleslaw that is perfect for a low carb diet. It is not as sweet as most coleslaw recipes, and you'll get a zesty kick from the fresh garlic and cayenne pepper.
A major ingredient in this recipe is mayonnaise. I try to avoid soy most of the time, and I have noticed that commercial mayonnaise is almost always made with soybean oil. You can skip the soy by making your own mayonnaise, or by buying a soy-free mayonnaise (my newest discovery is that Trader Joe's mayo is soy free!)
Coleslaw is generally chilled for at least an hour to allow the flavors to mingle, and this recipe is no exception. But let's be honest – sometimes last minute coleslaw is what you have to make, and I'm happy to tell you that this recipe is delicious even when you need to serve it right away. That's what I usually do!
Coleslaw complements main dishes like fish, ribs, or baked chicken. You can also use it in your menu to replace a green salad.

Skinny Coleslaw
Our skinny coleslaw will be the perfect accompaniment to your next low carb meal. The touch of cayenne and fresh garlic give it a spicy kick.
Author:
Patti @ Blossoms and Posies
Ingredients
1 head of cabbage, shredded (about 10 cups)
3 carrots, shredded (about 1 cup)
2 green onions, chopped
⅔ cup mayonnaise
½ cup white vinegar
1 clove garlic, crushed or minced
1 teaspoon cayenne pepper
¼ teaspoon celery seed
½ teaspoon salt
Instructions
Core cabbage and shred it in a food processor, or make very fine vertical slices to shred by hand. Place cabbage in large bowl.
Add shredded carrots and chopped green onions to cabbage and stir well.
In a small bowl whisk together mayonnaise, vinegar, garlic, cayenne pepper, celery seed and salt.
Pour dressing over cabbage and carrots and combine well.
If you have time, let the coleslaw rest (covered) in the fridge for an hour before serving. But if you are in a hurry it will still be delicious!
Be sure to follow us on Pinterst for more great recipe ideas!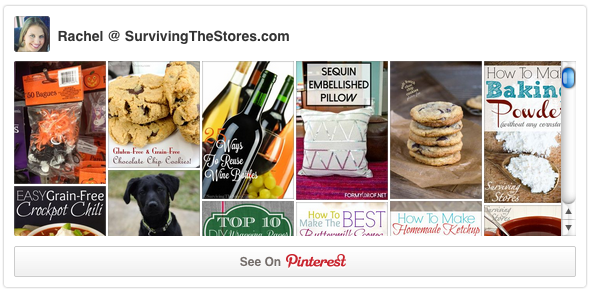 Patti Brown is a wife and mom who loves to play in the kitchen. Her three children and husband are usually happy to try her inventions, and even join the fun. Their kitchen is the busiest room in the house!Patti and her daughter write about cooking, handcrafts and their latest home arts projects at their blog Blossoms And Posies.

Read more about Patti here! >>