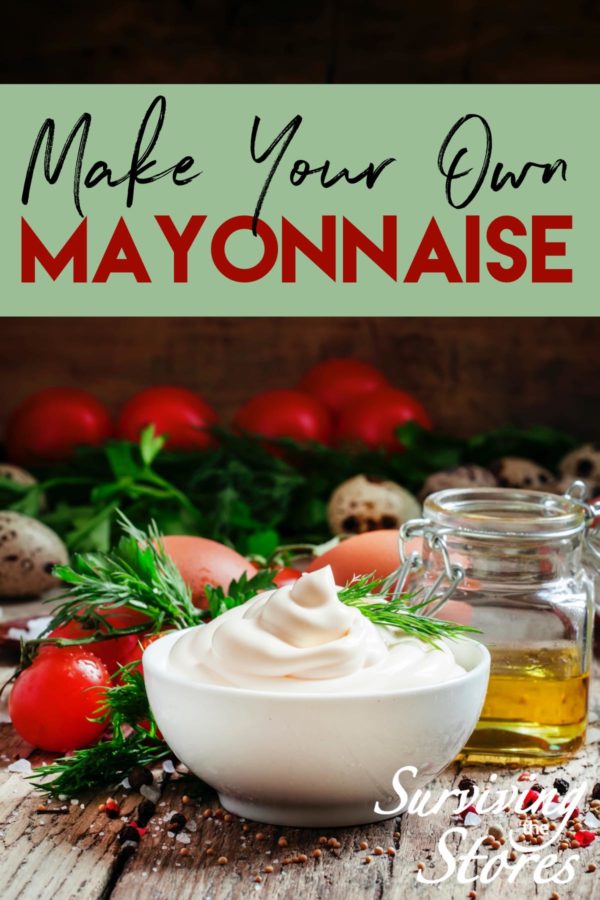 I love making products that I would normally just buy in the grocery store. I like knowing (and being able to pronounce!) all of the ingredients in what I eat, and making things myself is one of the ways that we can save a ton of money on healthy items (especially when we're not using coupons!)
But homemade mayonnaise isn't something I've tried yet…. until now! This recipe from Sarah is SO easy that there's no reason for me not to try it. We *just* ran out of mayo so I think I'll whip up a batch this afternoon since it's so easy! Why did I think mayo would be something that would be majorly complicated?
Print
Homemade Mayonnaise
---
1 egg and 1 extra yolk from (organic, free range eggs make a big difference!)
1/4 t sea salt
1 t apple cider vinegar (Bragg's ACV is the best!)
1 drop Young Living lemon essential oil (An essential oil that says it's safe for internal use is important because you must use a quality oil that you can eat because they are free of petrochemicals and other junk.)
1 c sunflower oil
---
Instructions
Set out all your ingredients and let them come to room temperature.
Place your eggs and sea salt in the blender and blend on low for a just a few seconds.
Add apple cider vinegar and a drop or two of your Young Living lemon essential oil
Blend for about 10 seconds on low.
Slowly drizzle in your sunflower oil. Watch it thicken up before your eyes!
Refrigerate after making.
More related posts:
How to make your own healthy peanut butter