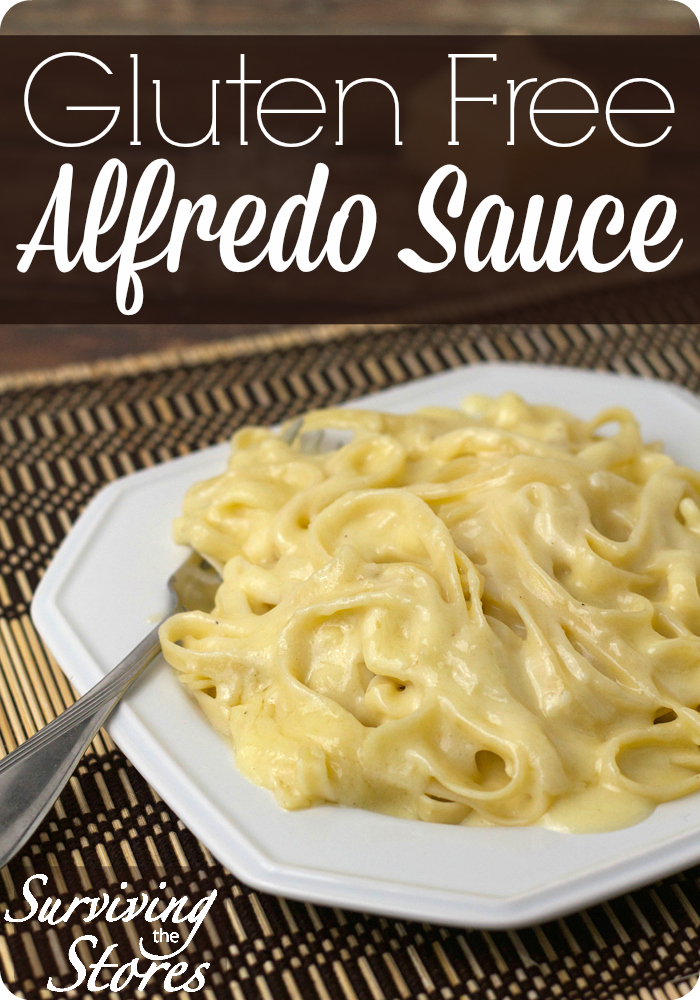 This recipe is brought to you by our amazing recipe contributor Patti from Blossoms and Posies!
We make our spaghetti "noodles" with this spiralizer that turns zucchini or butternut squash into noodles! It turns out perfectly and tastes amazing with regular spaghetti sauce or alfredo!
---
For years I only ate pasta with alfredo sauce when I was in a restaurant. I didn't even try to make it. It just seemed like it would be too fussy. Boy was I wrong!
You can make alfredo sauce in under fifteen minutes, with only six ingredients. But it still seems fancy! Reminds me of that old commercial for Rice Krispies where the mom throws flour on her face to make it look like she worked soooo hard making Rice Krispie treats. Anyone remember that? LOL!
Serve gluten free alfredo sauce on your favorite noodles. For a traditional looking dish, use fettuccine rice noodles and make Fettuccine Alfredo. Tinkyada is my favorite brand – be sure to prepare the pasta exactly according to the directions on the package.
For a low carb and gluten free option, I like to use zucchini noodles, which are easily made with this cool spiralizer. I'll bet your kids will fight over helping you make them – mine do!
THM-FRIENDLY: For those who are following the Trim Healthy Mama plan, this recipe works well with THM. Gluten Free Alfredo Sauce would be classified as an "S" when served with zucchini noodles.
Gluten Free Alfredo Sauce
This simple gluten free alfredo sauce is fast, and tastes so much better than store bought!
Author:
Patti @ Blossoms and Posies
Ingredients
1 cup butter
2 garlic cloves (crushed or minced)
1½ cups heavy cream
¾ cup Romano cheese (grated)
½ cup Parmesan cheese (grated)
black pepper
Instructions
Melt butter in large pan.
Sauté garlic in butter on medium heat for about 30 seconds (don't let it brown.)
Turn heat to low and slowly mix cream into butter and garlic.
Add Romano, Parmesan and a sprinkle of black pepper, and continue to stir until cheese is melted and sauce is smooth.
Be sure to follow us on Pinterst for more great recipe ideas!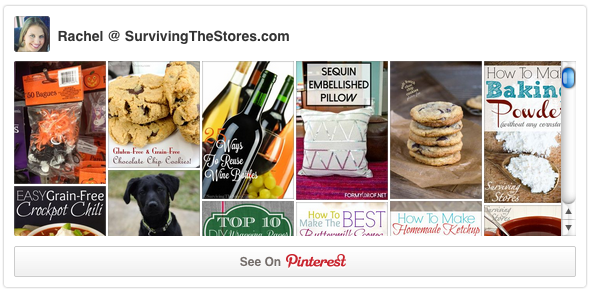 Patti Brown is a wife and mom who loves to play in the kitchen. Her three children and husband are usually happy to try her inventions, and even join the fun. Their kitchen is the busiest room in the house!Patti and her daughter write about cooking, handcrafts and their latest home arts projects at their blog Blossoms And Posies.

Read more about Patti here! >>