Kids' consignment sales can be a fabulous way to stretch your budget! Most items are priced to sell at 75% off retail, and many sales have special discount sale times, when the prices go even lower! These sales tend to offer both kids' and maternity clothes, lots and lots of toys, books and homeschool materials, and baby equipment like activity mats, diaper bags, strollers, car seats, diapering paraphernalia, and cribs.
Here are a few tips for maximizing your kids consignment sale shopping trip!
1. Find a Sale
Before you can go to a sale, you have to find one! The most popular one is Just Between Friends which is a nationwide series of consignment sales. Plus, there are other local consignment sales like the one I just went to called Divine Consign (in the DFW area). I'd recommend doing a google search for "kids consignment sales" in your city (or the closest "big city").
2. Check For Discount Days
Most sales have different pricing schemes for different days. For example, at the Divine Consign sale that I just went to all items are full-price at the presale, which is generally open to consignors, volunteers, first-time moms, and teachers. Then, they have a couple of markdown days where many items are discounted first at 50% off and then on the last day at 75% off!
3. Plan Ahead
It can be so easy to get carried away and overspend at these sales. Try these strategies to help you stay in budget!
Go with a list! Go through your kids' drawers and determine what you have already for the upcoming season. Write down their sizes, and don't forget shoe size! You might also want to consider measuring your kids for pant length, shirt length, and waist measurements since clothing sizes can vary so greatly between brands.
Set a budget. Decide how much you want to spend, per child, and stick to that! Bring a notepad, calculator, and pencil and write down each item that you buy and add it up as you go so that you for sure don't go over. Better yet, only bring CASH so that there's no possibility of going over-budget!
4. Know When To Shop
Bigger Kids – Take note of your sale times and strategize to get the optimal deals. At sales in my area, there is less selection of clothes for bigger kids (starting about 3T), so there are often slim pickings if I wait until the ½ price sale. I've learned to go on the "presale" days to shop for my big kid. I'm still getting them for as much as 75% off retail!
Little Kids – Consignment sales tend to be bursting at the seams with clothes for little ones. Rather than pay full price, I return to the sale on ½ price night (and sometimes the 75% off sale too!) to pick up clothes for my little one. There are always plenty of little clothes left! I do peruse through the littles' rack during the presale, just to see if there's something absolutely darling for which I don't mind paying "full price".
5. Don't Overlook The Toy Deals
It can feel like Christmas with so many toys everywhere! It can be really easy (for me!) to overbuy when it comes to toys, so I recommend setting a specific toy budget within your consignment sale budget. Check to make sure the toy works, and that it has all its pieces. There are generally lots of toys left by the time the ½ price sale starts, but I like to check the room during the presale for any nicer toys that might be already priced really well. Be prepared to get there early though if you want first pick! Many times shoppers are lining up an hour or more before the sale starts to grab the best items.
This past time, we SCORED a Kinect Roller Coaster for $15 ($50 new). But I also picked up several bags of My Little Ponies for half-off later. It was nice to only pay $1.50 for a bag of ponies!
6. Bring A Basket
If you're planning on doing your clothes shopping for the next 6 months until the consignment sale comes around again, then be sure to bring something on wheels to carry all of the items you want to buy! Our arms are only meant to hold so much, so unless you're using it as a workout opportunity, bring something to push or pull around to put everything in!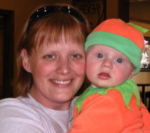 Sarah graduated from Baylor with a major in bioinformatics and is now making that degree work hard by raising her two kiddos and keeping her husband relatively well fed. In her quieter moments, she can be found riding her horse and blogging at
Renaissance Mama
(though not usually at the same time)