So I've seen these going around Facebook lately for a variety of professions and I thought I'd share one that was applicable to all of US! 🙂
Pin It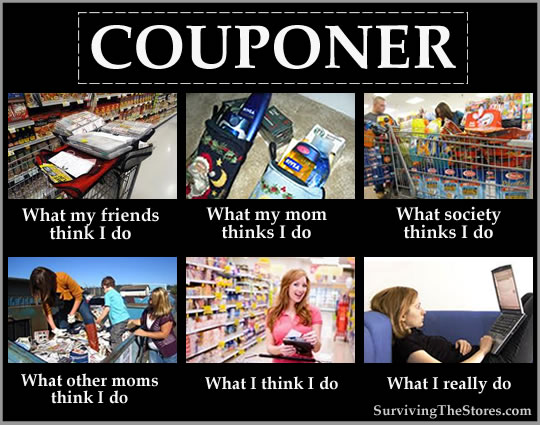 Pin It
Which one are you??
If you are a fan of couponing, then be sure to "Like" Surviving The Stores on Facebook for more tips, freebies, coupons, & coupon humor! 🙂
We also send a once-a-day email so that you don't miss any of the great freebies, deals, or coupons that we post! Be sure to sign up for the newsletter HERE!
Are you new to couponing? Curious where to start? Check out the posts in our 20 Tips to Surviving The Stores Through Couponing series!