If you're planning on passing out something other than candy this year (whether it's on Halloween night or during a fall festival) then check out all of these great candy alternatives that I found at my local Dollar Tree (btw, you can find the current Dollar Tree Coupon Match-ups here!)
1. Halloween Themed Spin Tops – 12.5¢ per top
We were at Trader Joe's a couple of weeks ago and the prize for finding the stuffed turtle around the store (does every Trader Joe's do the turtle thing?) was that the kids got to pick a colored spin top from the treasure chest. I thought to myself, "oh, they're going to be so disappointed" but they played with those things all afternoon!
2. Regular Spin Tops – 12.5¢ per top
If you head over to the party favors section, they have regular spin tops too!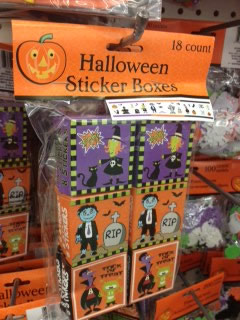 3. Halloween Sticker Boxes – 5.6¢ per sticker box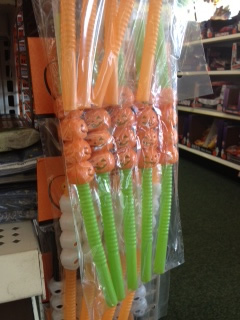 4. Pumpkin Straws – 20¢ per straw
I don't know what it is about straws, but my kids get so excited when they find straws in the pantry!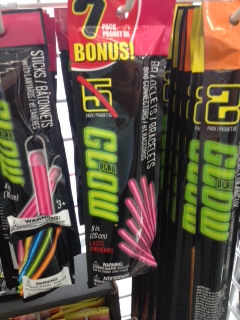 5. Glow Bracelets – 14.3¢ per bracelet (if you get the one with 7 instead of 5)
Not only do kids love anything that glows, but it has the added benefit of helping to keep them save as they walk through the neighborhood.
6. Halloween Erasers – 8.3¢ per eraser
7. Halloween Pencils – 8.3¢ per pencil
Chances are that most parents didn't stock up on school supplies when the prices were super low in August (maybe you should let them know about Surviving The Stores! 🙂 ) so extra school supplies will be appreciated!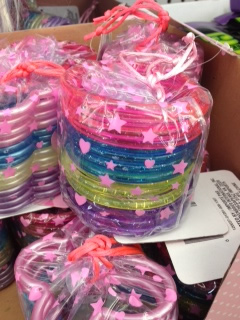 8. Girl Princess Bracelets – 8.3¢ per bracelet
These were by all of the Halloween costumes at the front of the store and I thought they would be perfect to add to a grab bag or treasure chest! I know my 5 year old girl would be thrilled to get one of these.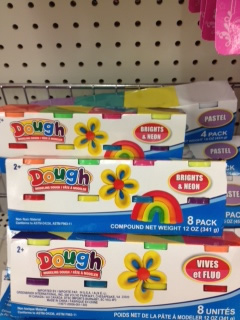 9. Play Dough – 12.5¢ per can
10. Mardi Gras Beads – 12.5¢ each necklace
I found these over by the party favors and my kids love them! This probably wouldn't be as fun of a treat for those in Louisiana, but for all of the other states it's a little bit more of a novelty. 🙂
11. Grow Capsules – 5.6¢ per capsule
I'm not quite sure how to divide these up… maybe cut them out in groups of 3? My 8 year old boy thinks these are the greatest things ever.
12. Bloonies – 25¢ each
These are a little more expensive than the other options, but so much fun!!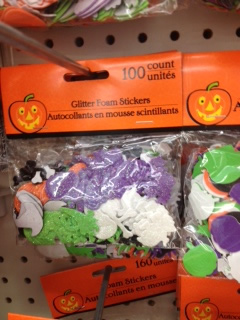 13. Foam Stickers – 1¢ each sticker
14. Plastic Cups – 25¢ each cup
15. Spider Rings – 2¢ each ring
These would also be great to add to a grab bag or treasure box. I'm always surprised at how often my kids pick little things like this over what I would consider to be a nicer toy.
Other posts you might like:
20 Ways To Decorate With Pumpkins
How To Make The Best Pumpkin Pie EVER
For all of the latest hot deals, printable grocery coupons, store deals, restaurant & retail coupons, freebies, samples, and a lot more be sure to sign up for the Surviving The Stores Email Newsletter, Like STS on Facebook, and follow us on Twitter & Pinterest!