These adorable no-bake miniature strawberry cheesecake
mason jars
are so delicious! Made with no grains, cheesecake jars are the perfect snack to stock in the fridge to help keep sugar cravings at bay.
Because I am trying to stick to a healthy diet (Trim Healthy Mama is amazing!) I use erythritol with a sprinkle of stevia as my sweetener. Other low carb options include xylitol, Truvia or Sweet Blend. You can use any sweetener you like of course, including sugar if you prefer.
Unlike baked cheesecake, which uses eggs to help the cheesecake mixture set up, this recipe uses gelatin. The recipe is simple and quick to mix up – just be sure to leave time for your jars to chill in the fridge.
Strawberry cheesecake jars are great to have on hand for when you are on the go too! I love being able to pop a little cheesecake jar in my lunch cooler on days we are running around. It helps me resist those pretty but not-so-good-for-me baked treats at the store!
THM-FRIENDLY: For those who are doing the Trim Healthy Mama plan, this recipe works very well with THM. This recipe would be classified as an "S"
Gluten-Free Strawberry Cheesecake Recipe in a Jar! Low Carb & THM!
Gluten-Free Strawberry Cheesecake Recipe in Mason Jars - DELICIOUS and easy to make and take! Low Carb and Trim Healthy Mama "S" friendly!
Author:
Patti @ Blossoms and Posies
Ingredients
.25 oz envelope unflavored gelatin
½ cup sweetener (I use erythritol with a little stevia added)
1 cup boiling water
2 8 oz packages low fat cream cheese (softened)
1 teaspoon vanilla
1 lb strawberries
optional sweetener for strawberries
Instructions
In a small bowl, stir together gelatin and sweetener.
Add boiling water and stir well until gelatin and sweetener are dissolved.
Beat cream cheese and vanilla with an electric mixer in a large bowl until creamy and smooth.
Slowly add gelatin liquid while continuing to beat.
Put bowl in refrigerator and set timer for 15 minutes.
Stir well at 15 minutes, and reset timer for another 15 minutes.
Repeat one more time for a total of 45 minutes of chilling and three stirrings.
Spoon cheesecake mixture into eight 4 oz Mason jars.
Put lids on jars and chill in refrigerator for three hours.
While cheesecake jars are chilling, wash and chop strawberries (16 - about 2 per jar)
(optional) If strawberries aren't sweet enough, put chopped berries in a bowl, sprinkle with a little sweetener and stir.
After three hours, top cheesecake in each jar with chopped strawberries and serve!
Be sure to follow us on Pinterest for more great recipe ideas!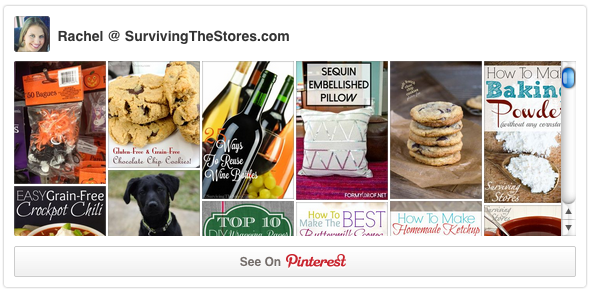 Patti Brown is a wife and mom who loves to play in the kitchen. Her three children and husband are usually happy to try her inventions, and even join the fun. Their kitchen is the busiest room in the house!Patti and her daughter write about cooking, handcrafts and their latest home arts projects at their blog Blossoms And Posies.

Read more about Patti here! >>