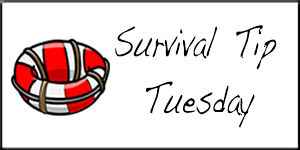 Does your skin get crazy dry in the winter like mine does?
My feet, my hands, my face, my legs, my arms… and we don't even have super cold weather here in Texas like those of you who live up north do! I can't imagine what my skin would be doing if we lived in a colder area!
Those of you who have been reading STS for a while now know that I love natural remedies. When possible, I try to choose products for our family that are found naturally and while I'm far from an expert in this area, I do know that so many of the ingredients in most lotions are surrounded by controversy right now and I'd really just rather not chance rubbing those ingredients INTO my skin.
You guys know how big of a fan I am of coconut oil, and it turns out that it helps tremendously in getting rid of the itchiness and even the dry skin altogether!
You can rub it directly onto your skin, or you can do what I do and take a bath with a few Tablespoons of coconut oil! Taking a bath in coconut oil has been one of my favorite things to do this winter.
I've also found that it doesn't make my skin super greasy like other oils do. Obviously it's greasy right at first but it always absorbs really well and within minutes the greasy feeling is gone!
We typically buy the Nutiva Organic Extra Virgin Coconut Oil on Amazon because they usually have great deals with subscribe & save. Plus, you can use it for lots of other things like tortillas with coconut oil instead of shortening and homemade coconut oil deodorant! 🙂 But any other coconut oil brand would also work for helping with dry skin.
What other things do you guys do to help with dry skin on your face and body in the winter?
More Natural Living ideas!
Disclaimer: The information on this site is not intended or implied to be a substitute for professional medical advice, diagnosis or treatment. Please confirm any information obtained from or through this web site with other sources, and review all information regarding any medical condition or treatment with your physician. Never disregard professional medical advice or delay seeking medical treatment because of something you have read on this website. This information is not intended to diagnose, treat, or cure any disease.