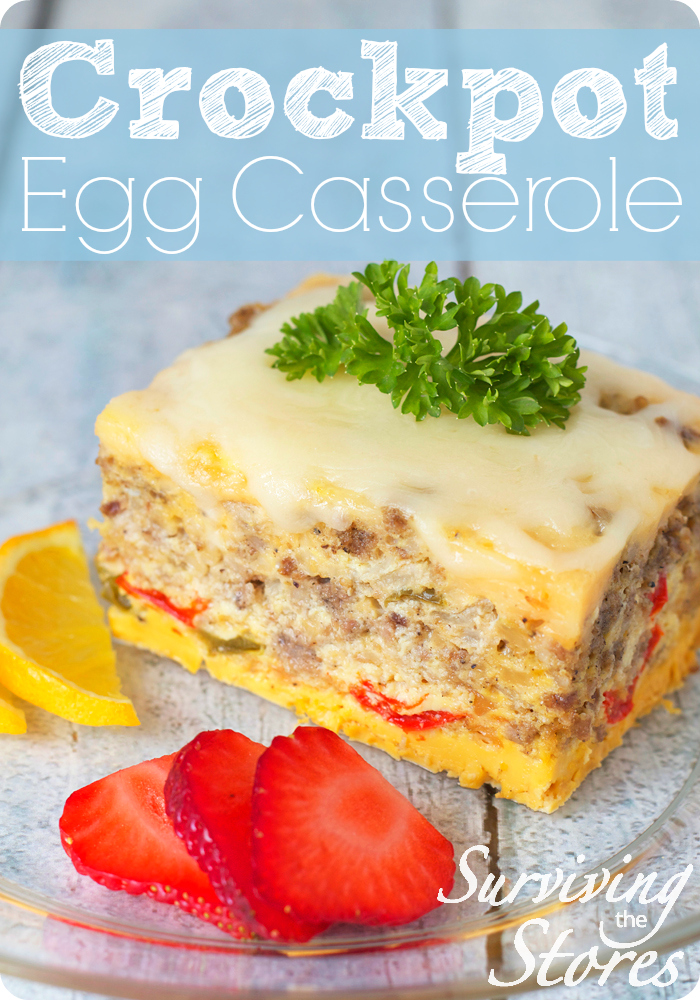 I often plan a
crockpot
meal for days when we are on the run. There is just something wonderful about walking into the house exhausted, then smelling dinner already cooking. Yippee!
But it didn't occur to me for the longest time to use my crockpot for that other time when I am out of the kitchen – night time! Yep, breakfast cooking while I sleep seems like a serious mama win!
I like to use this Egg Casserole recipe for mornings when we have to get up and out really early. Everyone gets a solid breakfast and I have one less thing to do in the mad rush to get us all ready to go.
As I created this recipe, I made sure to keep it low carb and gluten free so that everyone in the family could enjoy it! Crockpot Egg Casserole is very flavorful thanks to the sausage and multiple cheeses. Be aware that eggs do cook a little differently in the crockpot, more smooth and almost custard-like.
I think you will like waking up to a hot breakfast just as much as I do!
THM-FRIENDLY: For those who are following the Trim Healthy Mama plan, this recipe would be classified as an "S"
Crockpot Egg Casserole Recipe - Gluten-Free!
Throw this delicious egg casserole into the crockpot at night and wake up to breakfast ready to go! This recipe works great for those on gluten free, low carb and Trim Healthy Mama diets!
Author:
Patti @ Blossoms and Posies
Ingredients
1 lb. ground breakfast sausage
1 onion, chopped
1 green or red bell pepper, chopped
2-3 cloves garlic, crushed
1¼ cups cottage cheese
2 cups shredded Cheddar cheese
12 eggs
¼ cup cream
¼ cup water
¼ tsp. salt
½ tsp. pepper
1 c mozzarella
Instructions
Sautee sausage with onion, pepper and garlic until the meat is browned.
Combine meat/peppers with all other ingredients except mozzarella.
Lightly grease crockpot insert.
Pour egg mixture into crockpot.
Sprinkle mozzarella over top.
Cook on low for 6 hours (may take longer in older crockpots)
Be sure to follow us on Pinterest for more great recipe ideas!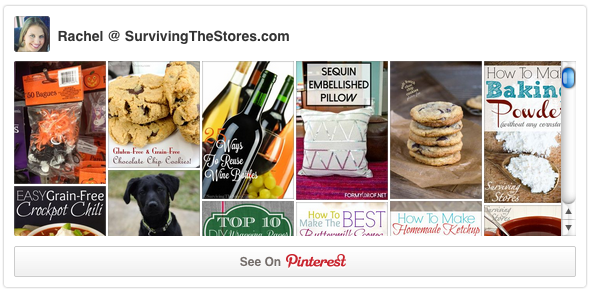 Patti Brown is a wife and mom who loves to play in the kitchen. Her three children and husband are usually happy to try her inventions, and even join the fun. Their kitchen is the busiest room in the house!Patti and her daughter write about cooking, handcrafts and their latest home arts projects at their blog Blossoms And Posies.

Read more about Patti here! >>