White Elephant Gift Exchange: In its most basic form, the game is as follows: Each participant supplies one wrapped gift. The gifts are placed in a central location, and participants determine in what order they will take turns selecting them. The first person opens a wrapped gift and the turn ends. On subsequent turns, each person gets the choice of "stealing" any unwrapped item or choosing a wrapped one from the gift pile. When a player's gift is stolen, they must select a replacement gift from the pile of wrapped presents. The game is over when the last person has taken their turn. Source: Wikipedia
White Elephant Gift Exchange parties are always my favorite! There are several different variations like only giving items that you are re-gifting, giving used items, giving items that you found at a garage sale, or only buying items under a certain price point.
If you're heading to a White Elephant party this year, here are my top 10 favorite White Elephant gifts that you can buy on Amazon. If you're interested in getting the hottest holiday deals sent directly to your inbox, be sure to sign up for the Surviving The Stores Top Deals Newsletter. (only one email per day and ZERO spam!)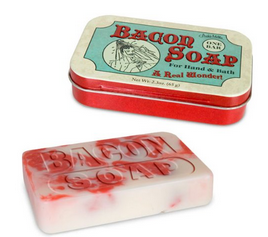 1. Bacon Soap – who wouldn't want to smell like bacon??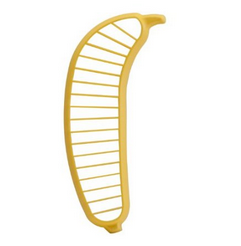 2. Banana Slicer – because everyone could use an extra 10 seconds in their day. (this one is worth looking at just to read the reviews!)
3. Dehydrated Cereal Marshmallows – They were the only part of Lucky Charms that I ate anyway. They even sell them in 40 lb boxes!!
4. Nicholas Cage Pillowcase – What could be better than sleeping on a picture of Nicholas Cage's face?
5. Uranium Ore – and it's on sale too! 😉
6. Toilet Mug – even the person who has everything probably doesn't have this.
7. Talking Toilet Paper Spindle – or if you don't want to record your own message, you can have this one sing Christmas songs instead.
8. Justin Bieber Singing Toothbrush – doesn't everyone want to hear Justin Bieber sing while they brush their teeth?
9. Crafting With Cat Hair – why throw away the cat hair on your furniture when you can make things with it instead?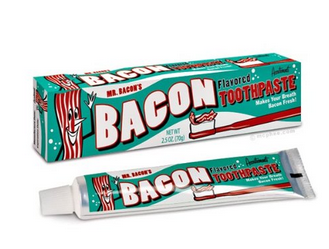 10. Bacon Flavored Toothpaste – forget mint and cinnamon, your breath can smell like BACON!!