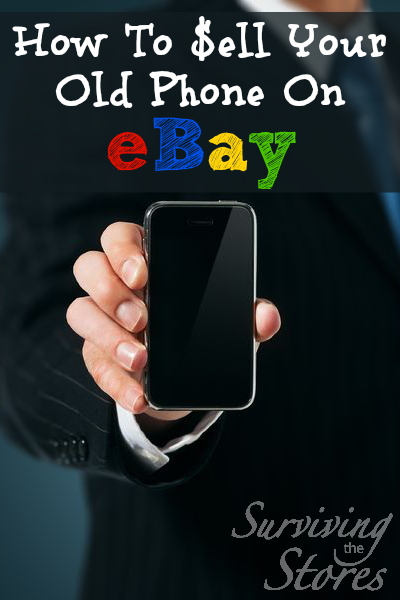 Rachel and I were thrilled back in November to leave our older, worn out phones behind and enter the sophisticated, slicker world of the iPhone 5C. But what should we do with our old phones? Do we dump them in the phone recycling box at Best Buy? Do we run an ad on Craigslist? (kinda scary) Should we sell them? If so, where?
We have used eBay for years, but never realized how easy it was to sell cell phones there!
And not only is it super easy to sell your phone, but it's very likely you'll be successful considering how quickly phones are selling on eBay:
A cell phone is sold every 4 seconds
An iPhone is sold every 16 seconds
A Samsung is sold every 22 seconds
HTC and Motorola phones are sold every minute
A Blackberry is sold every two minutes
Whether you have an old Apple, Samsung, Blackberry, HTC, Motorola, or even other types of phones, eBay has set up an incredible tool that makes it as easy as possible to fray the cost of your new phone by selling your old one.
All you have to do is head over to the Sell Your Phone page on Ebay and it will walk you through the process step by step. They even tell you how to remove personal information from your phone to make sure you have complete privacy.
If you'd like a preview of how it works, here is a basic visual step by step that shows how streamlined and seller-friendly the process is:
1. First, you select your phone: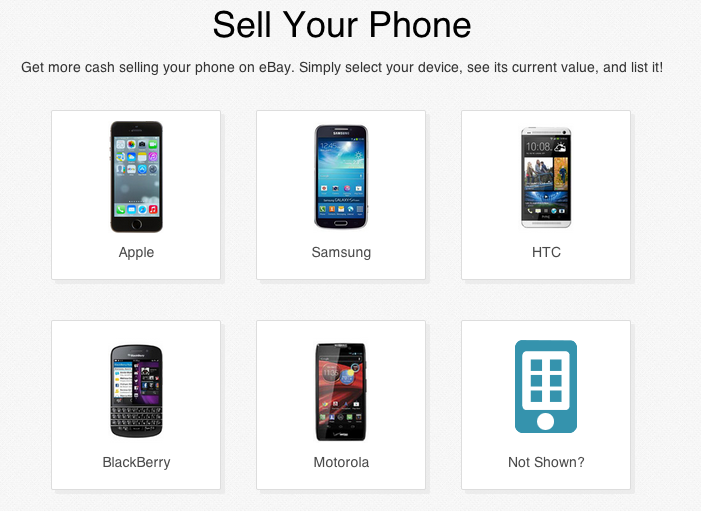 2. Then they will ask you to choose the phone family, carrier, color, capacity, and condition:

3. After that a screen will pop up asking what price you would like to start at. I really like that eBay gives you price recommendations based on the history that your specific phone has sold. You can also choose to put in a "Buy it Now" price if there is a price you know for sure you're happy to sell it at.
4. You will then be asked to fill in some details including the option of adding any photos (you can add up to 12 for free). You don't actually have to add any photos of your own if you'd prefer not to since eBay has stock images you can use for any phone you're selling. Of course, the more personal you can make it (including mentioning any accessories that come with it) the better.
5. They will then give you the shipping options and tell you how much shipping should be for priority mail. They even tell you the size of the package to ship your phone in!

6. At the very end of the process when you're reviewing your preferences you can choose to automatically re-list the item up to 3 times if it doesn't sell. Plus, it's completely FREE to re-list!
I hope that helps give you an idea of how simple, pain free, and effective selling your phone on eBay can be. Really, I don't think there's anything more eBay could do to make the process more user friendly and streamlined than it already is.
If you have a phone to sell now or would like to simply check out their phone selling tool for future reference head over to the Sell Your Phone Page on Ebay HERE.
Happy selling! 🙂
Disclosure: I'm excited to be partnering with eBay to share how easy it is to sell your phone through their system. Rachel and I are pretty picky about the sponsored posts we allow on Surviving The Stores, but thought this one would be a great fit.