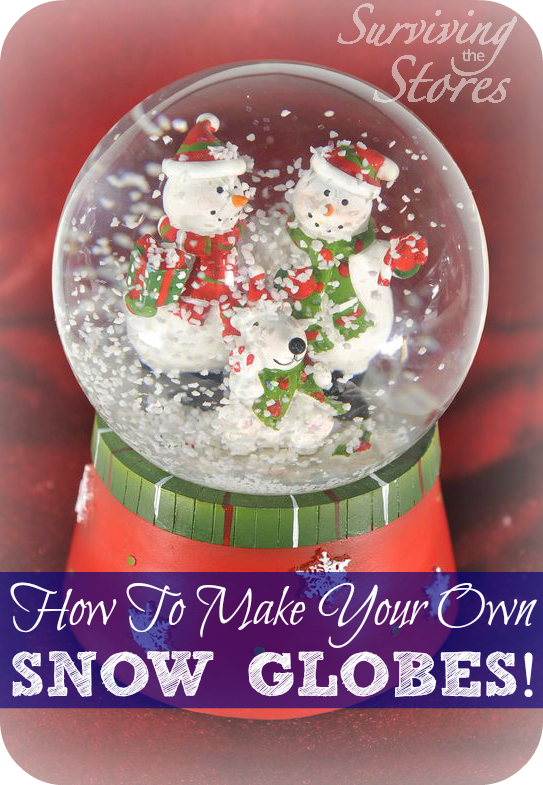 Ok, I'm in love with this idea!
You can use old glass jars (from pickles, mayo, or other condiments) and make homemade snow globes!!
It's actually really easy too… just put the ingredients in, make sure the lid is tight and voila!
All you need is some glass jars, water, a little glycerin, glitter, and hot glue!!
Just fill up the glass jar with water and add a little glycerin (it slows down the glitter a little) and glitter (add more glitter than you think you should).
Hot glue whatever you want on the inside of the snow globe to the lid of the jar, and then (as long as it's not the gift card snow globe) hot glue the jar lid to the jar to make sure it stays on.
It's really one of the easiest holiday crafts to make!
Need some inspiration for what to put in your snow globe? Here are a few homemade snow globe ideas from Pinterest!
Just click on a picture below to go to that page on Pinterest (then you can "Like" or "Repin" it from there). Then click on the picture again once you're on Pinterest to see the instructions!
And be sure to FOLLOW ME ON PINTEREST to see all of the other fun things I find!