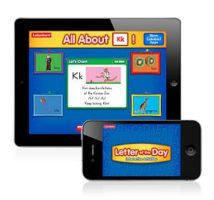 I posted about the awesome free Puzzleography App for iPad the other day, and it got such a great response that I'll definitely be posting more free apps for the ipad and ipod!
Here's another one:
You can get three free educational apps from Lakeshore Learning for iPad, iPod Touch, or iPhone.
I love having school games on our ipod, so I'm excited about this one! The apps will be free through December 30, 2011!
Thanks, Couponing 101!