Some nights I just need to get dinner on the table quickly, and Easy Broiled Parmesan Tilapia is the perfect solution.
I can put together a meal of tilapia and vegetables (like steamed broccoli and coleslaw) in less than the time it would take to boil up a pot of pasta! My kids really like this recipe too, which is a definite bonus. Broiled Parmesan Tilapia is also low carb and gluten free.
If you tend to be a distractable cook, it is a good idea to use a timer to help you remember that you are broiling. That way you don't end up with a very smoky kitchen! I sometimes set the timer for just 1 minute and reset it every time I open the oven door, just to be sure I don't lose track.
There are many health benefits to eating fish. I am thankful that Easy Broiled Parmesan Tilapia is a simple way to incorporate it into our family's diet!

Easy Broiled Parmesan Tilapia
Enjoy the health benefits of eating fish with this delicious broiled tilapia recipe finished off with a parmesan topping.
Author:
Patti @ Blossoms and Posies
Ingredients
¼ cup Parmesan cheese
4 Tablespoons butter, softened
1 Tablespoon sour cream
⅛ teaspoon dried basil
⅛ teaspoon black pepper
⅛ teaspoon onion powder
salt to taste
1 pound tilapia fillets (about 4 filets)
Instructions
Preheat broiler
Rinse fish and pat dry
Lay fish on a baking sheet covered with parchment paper
In a small bowl, combine Parmesan cheese, butter, sour cream, basil, pepper and onion powder. Add salt as needed and set aside.
Broil tilapia filets for a few minutes (2 or 3)
Flip filets over and broil the other side for another few minutes
Remove the fish from the oven and spread ¼ of the butter mixture on each filet.
Return to the oven and broil for another minute or so (until top is lightly browned)
Serve immediately
Be sure to follow us on Pinterst for more great recipe ideas!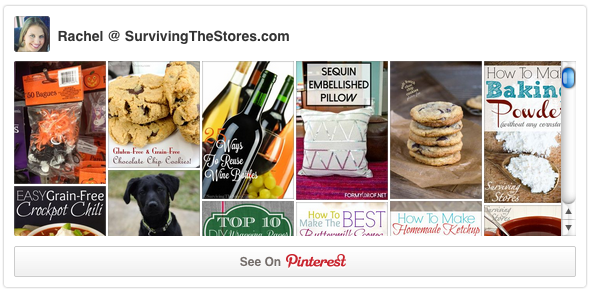 Patti Brown is a wife and mom who loves to play in the kitchen. Her three children and husband are usually happy to try her inventions, and even join the fun. Their kitchen is the busiest room in the house!Patti and her daughter write about cooking, handcrafts and their latest home arts projects at their blog Blossoms And Posies.

Read more about Patti here! >>