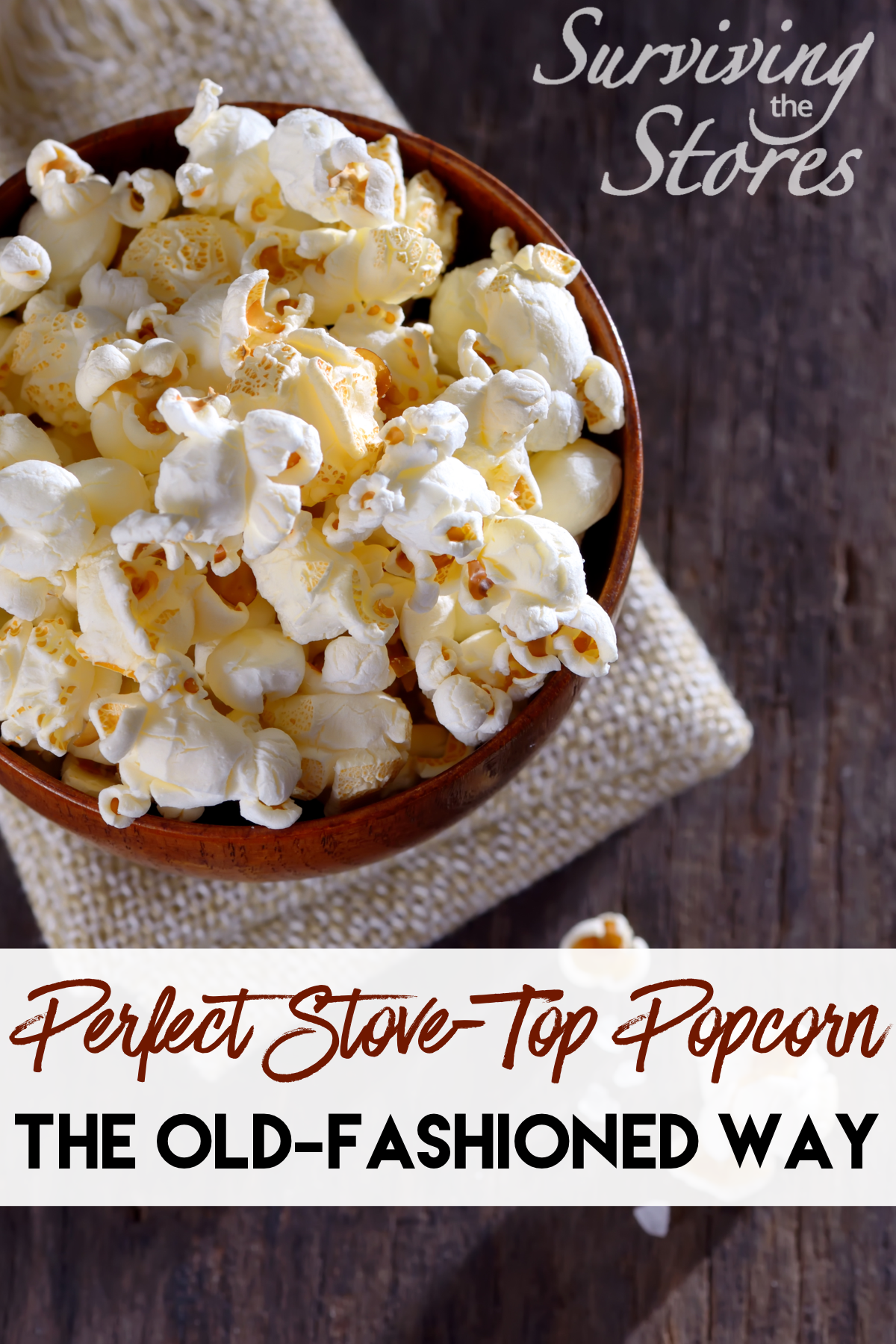 Who doesn't love popcorn!
It's a movie-time staple, and a family favorite at our house. I used to buy giant boxes of "movie theater butter" flavor and we would pile on the couch with a favorite flick and blissfully munch away. But once I learned about all the chemicals, preservatives, and artificial flavors in those handy pre-packed kernel bags, I stopped buying them. We would still eat it, mind you, at the movies or out at our local rodeo fair, but I stopped keeping it at the house and told myself that was better since it wasn't so readily available. Well, soon after, I learned that I could have my cake and eat it too! And by cake, I mean toasty, nutty popped kernel goodness. We decided to look up the old-fashioned way to make popcorn and discovered it's actually not hard at all to make your own stovetop popcorn!
Corn is a whole, unprocessed grain, and it's easy to find organic, non-GMO options. And even when you buy organic varieties, it's fairly inexpensive. You can make your own popcorn bar and everybody can get their flavor fix!
Some of our favorite seasonings are ranch and plain old salt. But there are countless yummy flavors to try like pumpkin spice, cinnamon, taco seasoning. I've even seen parmesan-herb flavor, which I can't wait to try!
Important Note: Keep in mind that when popcorn pops, it expands about 40 times its pre-popped size, so don't overfill your pot! Half a cup of kernels will make about 14 cups of popped corn.
Print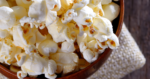 Stovetop Popcorn, The Old Fashioned Way!
---
Large pot with a lid
3 Tbsp. Avocado oil (or palm oil or coconut oil but NOT butter)
1/2 cup popcorn kernels
---
Instructions
In a large pot on the stove, heat the oil and three popcorn kernels, covered, over medium-high heat.
When the three kernels have popped, remove the pot from the heat and add the remaining popcorn kernels.
Give the the pot a little shake to evenly distribute the kernels across the bottom.
Cover the pot and let sit for one minute.
Return the pot to the heat and cook, cocking the the lid slightly to allow steam to escape, and shaking the pot occasionally.
When the popping slows considerably, remove the pot from the heat, wait a moment for the popping to stop completely, and pour the finished popcorn into a large bowl.
Top with desired topping and enjoy!
Topping Options
Here are a few delicious popcorn seasonings combinations you can try. Just pop your popcorn and then sprinkle your mixture of choice on top.
Mexican – 2 tbsp ground cumin, 2 tbsp onion powder (not salt), 2 tbsp garlic powder, 1 tbsp chili powder, one tsp paprika
Parmesan Herb – 2 tbsp parsley, 2 tbsp onion powder, 1 tbsp garlic powder, 1/2 tsp turmeric, 2 tbsp grated parmesan cheese
Pumpkin Spice – 1 tbsp pumpkin spice, 8oz melted white chocolate
Hot Chocolate – 3 tbsp cocoa powder (I use Fair Trade), 1/2 tsp salt, 1/2 tsp cinnamon
Cajun – 1 Tbsp Onion Powder, 2 Tbsp Garlic Powder, 1 Tbsp Dried Oregano, 1/2 Tbsp Dried Thyme, 1 tsp. Black Pepper, 2 tsp Cayenne Pepper, 2 Tbsp Paprika, and 1 Tbsp. Chili Powder
Cheesy Dill – 3 tbsp grated parmesan cheese, one tsp dried dill, 1/2 tbsp garlic powder, 1/2 tsp salt
Cinnamon Toast – 1 tbsp brown sugar (if watching sugar intake, use a stevia blend); 1 tsp cinnamon
Ranch – 2 tbsp parsley, 3/4 tsp dried dill, 1 1/2 tsp garlic powder, 1/2 tsp onion powder, 1/2 tsp basil, 1/2 tsp black pepper (Learn how to make your own ranch dressing here!
Kettle corn – 2 Tbsp Sugar, 1/2 tsp salt