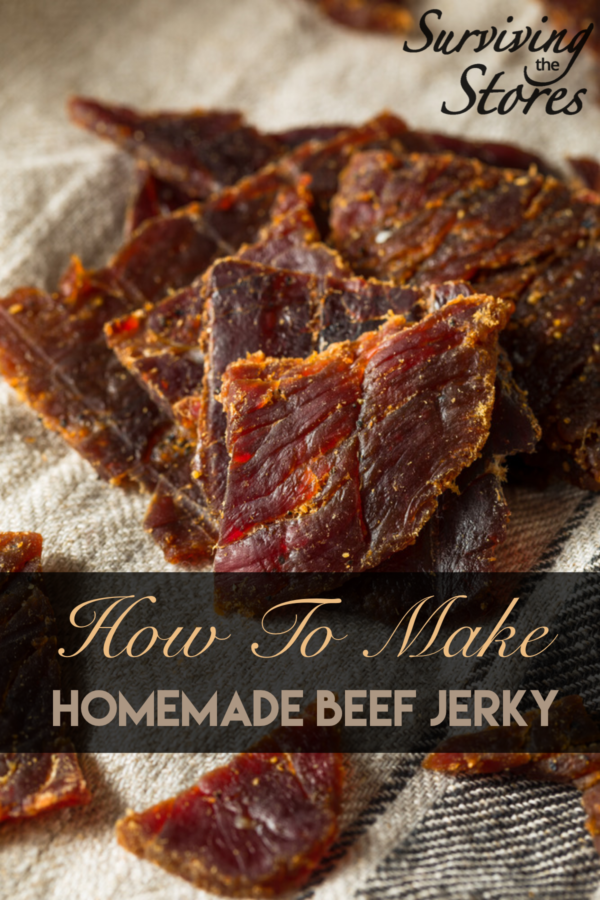 I can't even begin to tell you guys how much I LOVE my food dehydrator. I've been dehydrating fruits and veggies like crazy… by the way dehydrated pineapple is INCREDIBLE!
So yesterday I decided to get up the nerve to make beef jerky for the first time. I had some freezer-burned frozen steaks tucked away in the back of the freezer, and since this was an experiment I figured I would use them. I let the 3 steaks thaw, trimmed most of the fat off, and then cut the steaks into 1/4 – 1/2 inch strips.
I then put the steak strips in a bowl and marinated them (covered and in the fridge) for about 3 hours in the following mixture:
:: A few shakes of soy sauce
:: Another few shakes of Worchestershire sauce
:: A little bit of Jack Daniels Steak Sauce
:: About 2 teaspoons of minced garlic
:: Several sprinkles of ground mustard
:: Several sprinkles of dried parsley
:: Several sprinkles of dried tarragon leaves
:: A can of diced tomatoes (I would've used tomato sauce instead if I had had some)
There are all kinds of beef jerky recipes on Pinterest, so just play around with different options until you find one that you like.
Once they finished marinating I laid them on the dehydrator sheets and set the fan for 155 degrees.
They were ready after about 6-7 hours and they tasted GREAT!
Have you ever made beef jerky? What's your favorite recipe?