Best Deal Keurig 2017
If you're looking for the best deal on a Keurig Coffee Maker here are the best prices currently online from several different online retailers! I've included several different models of Keurig from micro brewers to the latest Keurig 2.0. Simply click the link below to be taken directly to the deals!
Looking for deals on K-Cups? Check out our HUGE round-up of the best K-Cups deals online with prices as low as 30¢ per K-cup shipped!
Note: Prices can change at ANY time however we do our best to update this post to ensure prices are as close to the current price as possible!
:: Keurig K15 Single Serve Compact Coffee Maker :: 
Note: Prices can change at any time
Amazon – $67.97 + free shipping or free 2-day shipping with Amazon Prime
JCPenney – $120.00 + free shipping
Kohl's – $99.99 + free shipping
Macy's – currently OOS
:: Keurig K55 Coffee Maker :: 
Note: Prices can change at any time
Amazon – $89.99 + free shipping (Ret. $119.99) or free 2-day shipping with Amazon Prime
JCPenney – $140 + free shipping
Kohl's – $99.99 + free shipping
Macy's – Currently OOS
:: Keurig K145 OfficePRO Brewing System ::
Note: Prices can change at any time
Amazon Price – $140 + free shipping or free 2-day shipping with Amazon Prime
Cross Country Cafe Price – $129.95 + free shipping 
Ebay Price – $125.99 + free shipping
To see this price, Choose Price + Shipping Lowest First, then Buy it Now, then New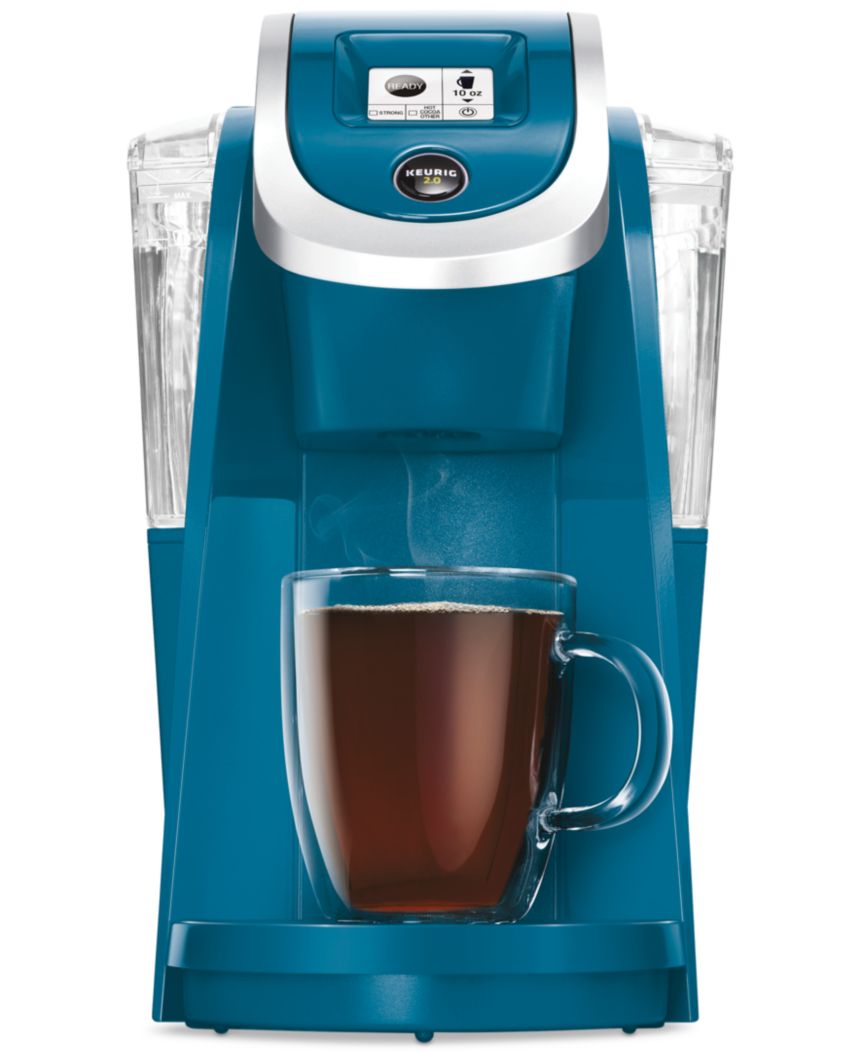 :: Keurig 2.0 K250 Compact Brewer ::
Note: Prices can change at any time
Amazon – $113.69 + free shipping (Ret. $149.99) or free 2-day shipping with Amazon Prime
JCPenney – Currently OOS
Kohl's – $129.99 + free shipping
Rakuten – $129.99 + free shipping (scroll down to see this price)
:: Keurig 2.0 K475 Elite Brewing System ::
Note: Prices can change at any time
Amazon Price – $124.99 + free shipping or free 2-day shipping with Amazon Prime
Kohl's Price – $139.99 + free shipping
Macy's – $219 + free shipping
Rakuten – $169.99 + free shipping (scroll down to see price)
:: Keurig 2.0 K575 Elite Brewing System ::
Note: Prices can change at any time
Amazon – $139.99 + free shipping or free 2-day shipping with Amazon Prime
Kohl's – $159.99 + free shipping
JCPenney –  $200 + free shipping
Macy's – $259.99 + free shipping
Here are some other brewers available from around the web:
Hamilton Beach FlexBrew Single-Serve Coffeemaker
Note: Prices can change at any time
Amazon Price – $39 + free shipping or free 2-day shipping with Amazon Prime
Ebay Price – $39 + free shipping
Hamilton Beach 2-Way Single Serve Brewer and Coffee Maker
Note: Prices can change at any time
Amazon Price – $79 + free shipping or free 2-day shipping with Amazon Prime

Mr. Coffee Single Serve Coffee Brewer
Note: Prices can change at any time
Amazon Price – $96.99 + free shipping or free 2-day shipping with Amazon Prime
Sears Price – $126.99 + free shipping