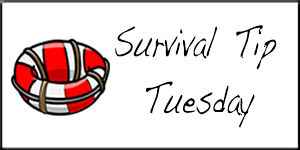 One of the questions that I get most often in my inbox from STS readers is how to tell if a certain coupon is legitimate or not.
With coupon usage on the rise (especially since the airing of Extreme Couponing) this is definitely a question that needs to be addressed!
Here are a three tips for spotting a fraudulent coupon:
1.  Stay away from "FREE item" printable coupons.
It is rare that a company will put out a pdf or jpg coupon for a free product.  In the past 3 (almost!) years that I've been running STS I've seen legitimate free product pdf or jpg coupons only a handful of times… and it usually ended up in a mess.
99.9% of the time, a free item printable coupon is not legitimate.
Here's an example from the Coupon Information Corporation of a coupon that has been tampered with and distributed on Ebay and via email:
2.  Be very careful about the pdf and jpg coupons you use.
Our policy here at Surviving The Stores is to only post about pdf or jpg coupons that we are certain came directly from the manufacturer.  If you see a coupon that you can print multiple times (like a pdf or jpg) and it's hosted somewhere other than the company's website, the company's Facebook page, or a marketing website (some companies publish and host their coupons through marketing companies), be warned that it could very likely be fraudulent.
Also, it is much more likely that you will see pdf and jpg coupons for Restaurants and Retail Stores.  Multiple-print coupons for actual products at the grocery stores are the ones that are the concern.
Here's an example of a coupon that was likely photocopied and then distributed on message boards and via email:
3.  Check with the CIC's fraudulent coupon list.
The Coupon Information Corporation keeps an up to date list of the fraudulent coupons that are circulating the web.
Just like we all go to Snopes.com when we get an email that sounds fishy, we can go to the CIC's website when we see a coupon that looks like it's not legit.
On most of the coupons that the CIC lists they also have an explanation of why the coupon isn't valid.
Feel free to share any other tips in the comments section for recognizing fraudulent coupons!